For more than 65 years, United Way of Southwest New Mexico has mobilized the caring power of community resources to serve people in need in our communities by focusing on the building blocks for a successful life: Basic Needs, Education, and Financial Stability.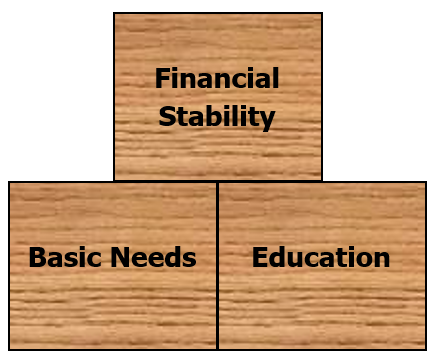 Through our Community Impact Fund, we work to make sure people get the support services they need right now while simultaneously addressing the root causes of key issues – that's how we create true community impact.  We know that by improving education for all children, we're setting them on the path to high school graduation and college success. We know that those children will go on to hold skilled jobs and be financially equipped to support their families.  We know that basic needs and good health are directly linked to a successful life.
Most importantly, we realize that when we improve education, financial stability and basic needs at a community level, we all benefit. That's what LIVING UNITED looks like in southwest New Mexico.
Check out our 2022-2023 Community Impact Funded Partners
Dona Ana County
American Red Cross
Big Brothers Big Sisters Mountain Region
Boys & Girls Club of Las Cruces
Carrie Tingley Foundation
Casa de Peregrinos
Community Action Agency
La Casa Inc.
Lions Crane Reading Foundation
Mesilla Valley Community of Hope
Mesilla Valley Court Appointed Special Advocates
Roadrunner Food Bank
Turning Point
Grant County
Aldo Leopold Charter School
Big Brothers Big Sister Mountain Region
El Refugio
Imagination Library of Grant County
Lotus Center
National Center for Frontier Communities
National Dance Institute of New Mexico
New Mexico Legal Aid
Silver Regional Sexual Assault Support Services
Southwest New Mexico Arts, Culture & Tourism
Supporting People in Need
The Commons
Luna County
Big Brothers Big Sisters Mountain Region
PlaySharity